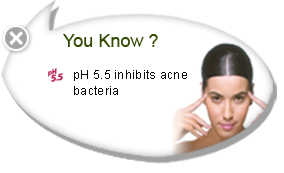 INDICATIONS :
Especially recommended for oily and combination skin to remove excessive oil after cleansing the skin.
Best suited for the use on the problematic T-zone.
Dermatologically tested.
PRODUCT FEATURES :
Witch hazel soothes irritated skin and has an astringent effect to contract the pores.
Removes excessive oil, sebum and dirt particles from the skin and disinfects it with alcohol.
Cucumber extract and hydrolyzed silk provide moisture to protect the skin against dehydration.
Panthenol supports the healing of acne lesions.
Allantoin smoothes the skin and makes it supple.
Can be used on wet or dry skin.
Tones and refreshes the skin.
pH value of 5.5 stabilizes the acid mantle.
---