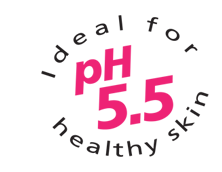 Middle Aged Skin (31-40yrs)
The cleansing needs of the skin can be addressed with an effective cleanser that cleanses the skin without drying. Soap free sebamed cleansing bar with amino acids and Sebamed Liquid face and body wash with pentavitin make good options.
Oily skin can be cleansed with a Clear face cleansing bar/ antibacterial foam and moisturised with Clear face care gel which is oil free.
For the hair Sebamed Everyday shampoo is recommended. Vegetable based active cleansers provide extra mild cleansing. The product is so mild it can be used everyday. It is suitable for all hair types including coloured, straightened and permed hair.
The skin needs moisturizing everyday to protect it from harsh environmental challenges. The Sebamed moisturizing cream with 2.3% vitamin E offers moisturizing and safeguards against premature ageing. The product can be used as an everyday moisturiser for indoor as well as outdoor use.
For dry skin/ other skin types in winter a combo of two products with unique phytosterols extracted from rape seed, Sebamed anti dry day defense cream to protect against environmental challenges and Sebamed anti dry night intensive cream to increase the receptiveness and regenerative capacity of the skin cells. Q10 antiageing lifting eye cream can be used all round the year.
Before bedtime apply Sebamed Anti ageing Q10 Cream and Anti ageing Q10 lifting eye cream to support the natural metabolic processes and support the receptivity of the skin to prolong its youthful vitality and prevent ageing.
For women in their child bearing years women a unique product in Feminine personal hygiene is recommended. Feminine Intimate wash 3.8 to cleanse the external genital area to cleanse and protect from infection and discomfort. The product is a must for cleansing of the genital area during the mensuration period and post intercourse.
Sebamed sun care for protection from the sun.
---