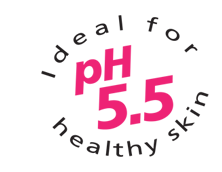 Children's Skin (2-12yrs)
Children's skin needs to be cleansed with a delicate cleanser. A cleanser which does not erode the moisture from the tender skin . Ideal product is the Sebamed baby cleansing bar / Sebamed baby wash extra soft.
Children's hair needs a shampoo with a gentle cleansing action that minimizes the risk of dryness and irritation. Product recommended Sebamed children's shampoo.
Children's skin needs extra moisturizing so that it does not turn dry. Ideal product is Sebamed baby cream extra soft which contains 42% lipids which forms a moisturizing film without interfering with the skins breathing process.
A child's skin needs moisturizing everyday to protect it from harsh environmental challenges. The Sebamed moisturizing cream with 2.3% vitamin E is a smart bet. The baby extra soft cream can also be used specially during winters.
Use Sebamed baby sun protection for protection from the sun.
---